Please download and install the new Sigma Media Player Pro v3.2.0
Welcome to Sigma Media Player, the most comprehensive and seamless software available for managing and playing your media.Its scope includes almost all formats of audio, video, and images.
Our goal is to provide a simple solution: no need to install strange codecs, no need to configure confusing settings, all you have to do is starting the player, selecting the video file and enjoying yourself with the video rendered fluently and clearly.
Sigma Media Player is a full-featured and easy to use DVD, Video CD, Audio-CD and media file player. It can provide superior video and audio (Dolby) quality, together with other enhanced functions: e.g. record DVD, optional skins, playback image and DV, image capture and bookmark, etc. Furthermore, it supports DIVX, MPEG4, RM, QuickTime, WMV, WMV-HD, MacroMedia Flash and popular media formats of Internet.
Sigma Media Player can be extensively compatible with hardware, which is operated stable, smoothly under Windows 7\ Vista\ XP system.
---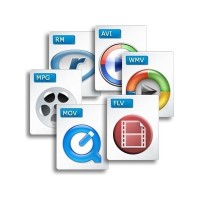 Sigma Media Player provides you with best video and audio quality for playback on computer.
You can select audio track like AC-3, Hi-Fi Audio, Dolby Pro Logic II , Dolby 5.1 or Dolby 7.1 channel to get optimal audio effect even during your moving.
The Sigma Media Player also provides the audio effect by adjusting various preferences, such as Equalizer, to let you enjoy a wonderful audio-visual experience!
Sigma Media PLayer has built in 450+ A/V decoders. It supports game videos, Youtube and other popular videos, such as MPEG1/2, WMV/ASF, AVI,
MOV, RM/RMBV, OGV, FLV, MP4, H.264, M4V, WEBM.
Sigma Media Player supports all 1080P/1080i HD videos at low CPU cost, such as M2TS, AVCHD, TP, MPEG-TS, EVO, MKV, AVC, MOD. Also support the HD video mixed-in subtitle tracks.
---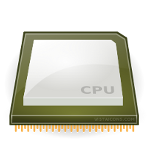 Optimized with MMX SSE SSE2 SSE3 Intel CPU instructions and support Multi-Core CPU and Hyper-Threading technology.
Under 10% CPU cost on i5 CPU when playing 1080P AVCHD video.
Because SMP does not use much processing power it is suitable for all those who use slightly less capable computers but still want to have excellent video and audio quality.
---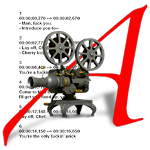 Last but not least - Sigma Media Player is a product for the world public, so it is equipped with a treasury of subtitle options which enable the users to watch video and audio files in many of the world's languages.
Over 30 languages are supported by SMP. You don't need to install a separate version or a plugin, just select your language and away you go.
---
Sigma Media Player Pro
Do you want even more?
If you think that software video players have never satisfied your wishes and your needs - we have made a professional version, which offers additional functionality and advantages.
Why should You purchase subscription for Sigma Media PLayer PRO - what will You get?
The Sigma Media Player Pro is paid version, available only by active monthly subscription.
---
Additional features and benefits of Pro version
Playback of AVCHD video (Advanced Video Codec High Definition) format used in Canon, JVC, Panasonic, and Sony digital tapeless camcorders.
Support for global multimedia keyboard keys.
Play YouTube streaming HD video
SnapShot - takes pictures of the films (stills)
Best MKV and Divx Plus encoder. MKV video offers a great high definition experience, which is why we chose it for SMP PRO. MKV, our choice for SMP PRO, is a flexible video container format that's perfect for high definition H.264 video. We created SMP PRO to give you a Blu-ray disc experience on your computer.
Customizable Audio Equalizer
Supports Dolby Surround, 3D Audio and SPDIF
Always "On top" feature
Smooth fast-forward and rewind
Network file buffering (fluid playback of remote media files).
Technical e-mail support
Be eligible for all SMP upgrades for the full duration of your license.
DVD support with highly functional DVD Front-End.
Capture Video to file - You can capture video from any source directly into any format that your preinstalled codecs support.
CD drives, network drives, wireless networks... No more laggy playback!
Easy access to filters used by video, as well as the ability to configure most of the available filters on your computer.
DVD playback - Play all your DVD's with low CPU requirement and with highest quality.
In addition to all the features you'd expect from a great media player, SMP PRO also serves as a full-featured video library manager. Now you can create video playlists (by genre, date, etc.) as well as manage your downloads, including purchased movies.
And last, but not least: by purchasing SMP PRO, you are contributing and supporting further developing of this popular media player. :-)